Leica Q2 BASEplate _ 001
Our custom brass baseplate is a singular expression of the Leica Q2 camera series in form, function, and intent. Currently available in Raw Machined Brass, it is the perfect complement to your Q2, Q2 Monochrom, or Q2 Reporter.
Leica Q2 BASEplate _ 001
Regular price

Sale price

$265.00
A custom all-brass baseplate for the Leica Q2 with an integrated Arcs-Swiss-compatible dovetail mount. Designed and CNC-machined in Portland, OR.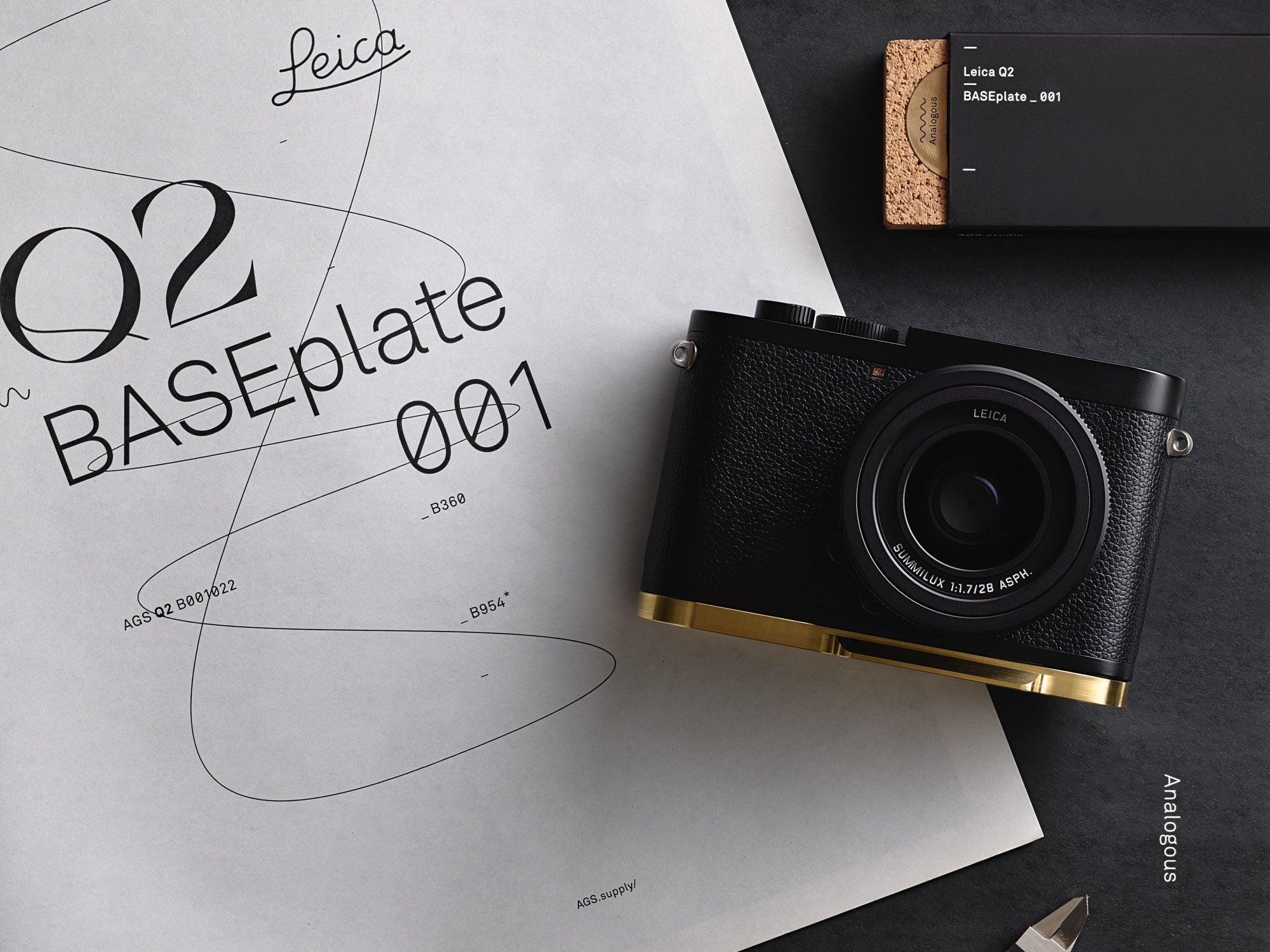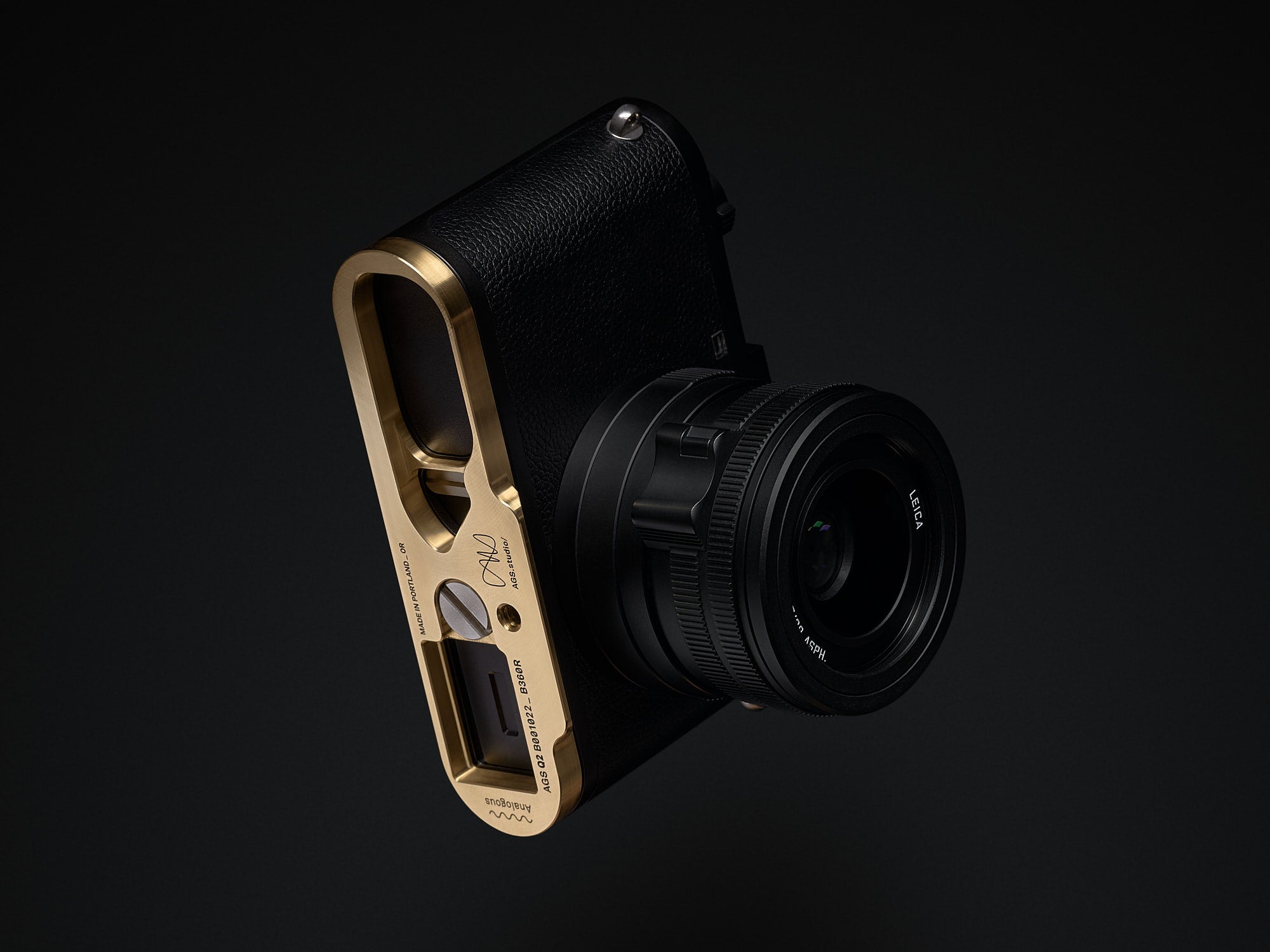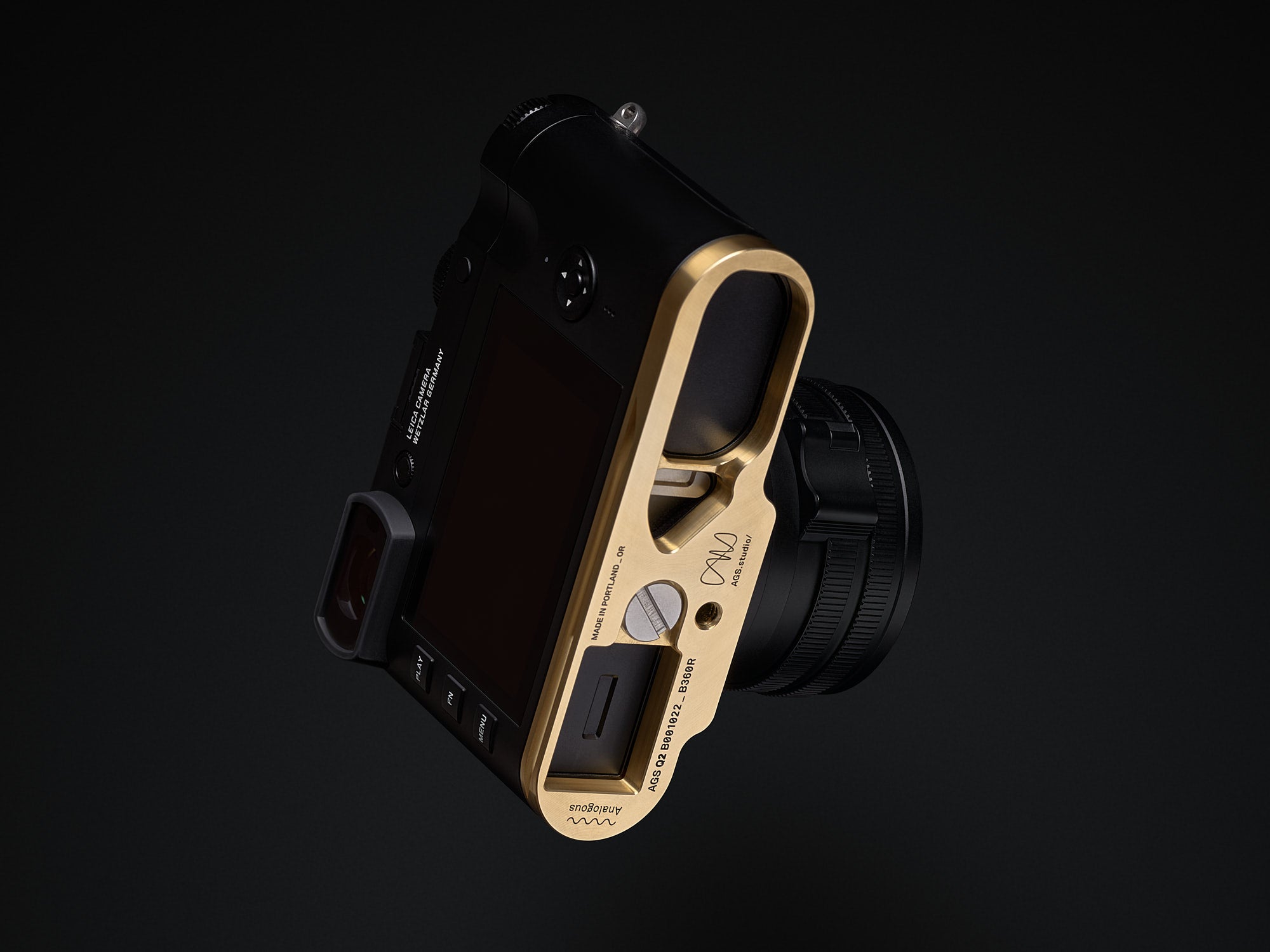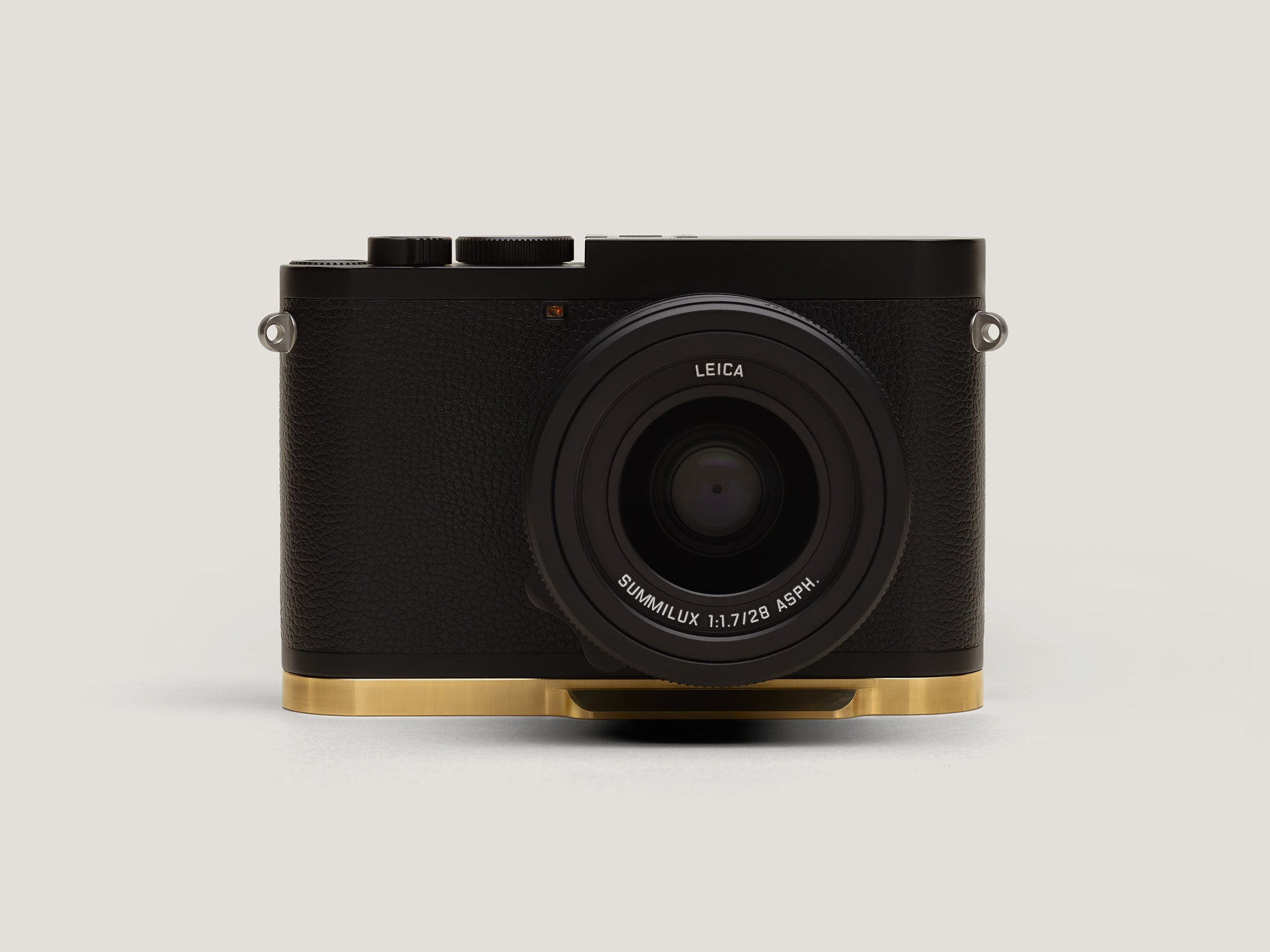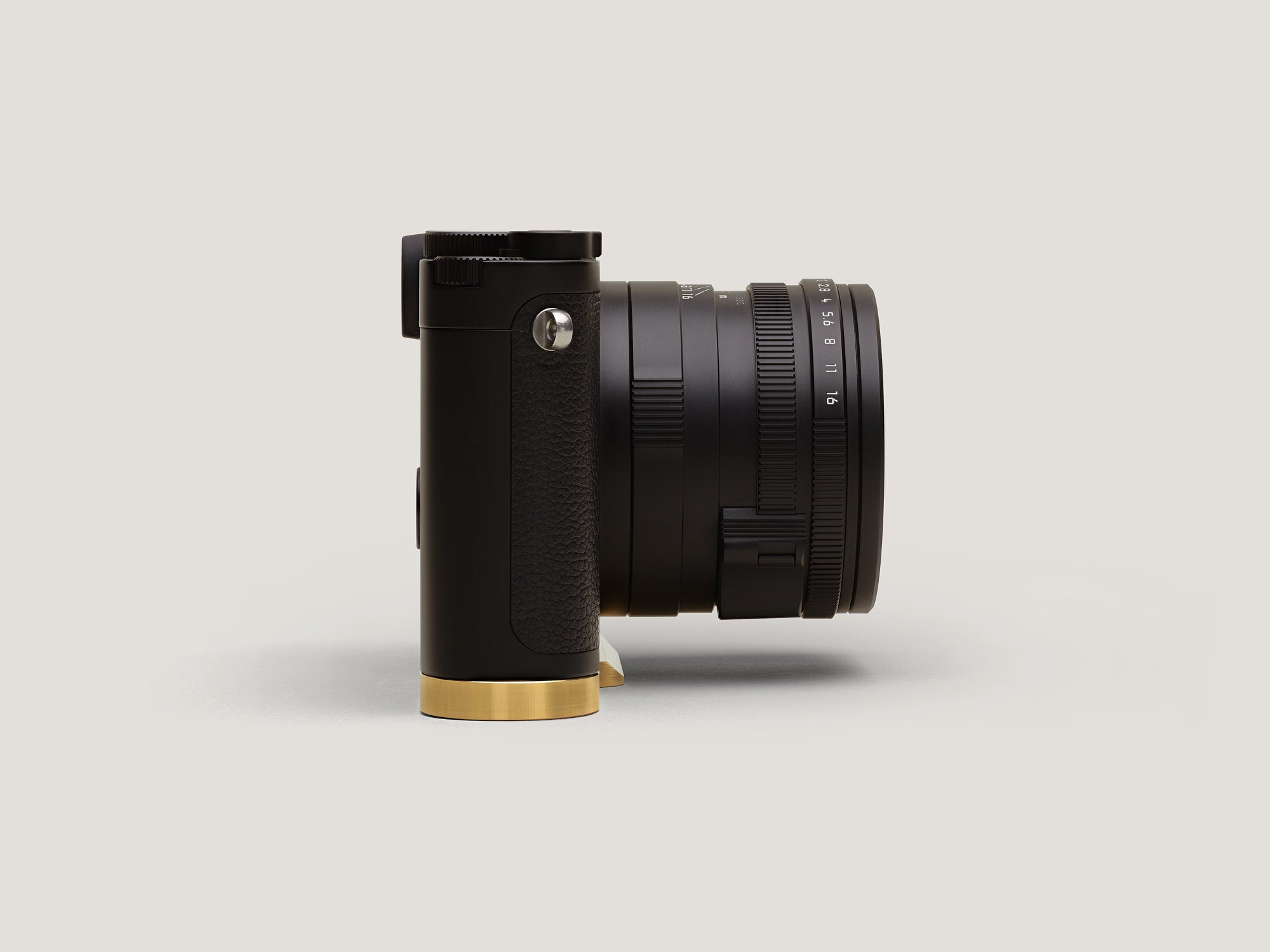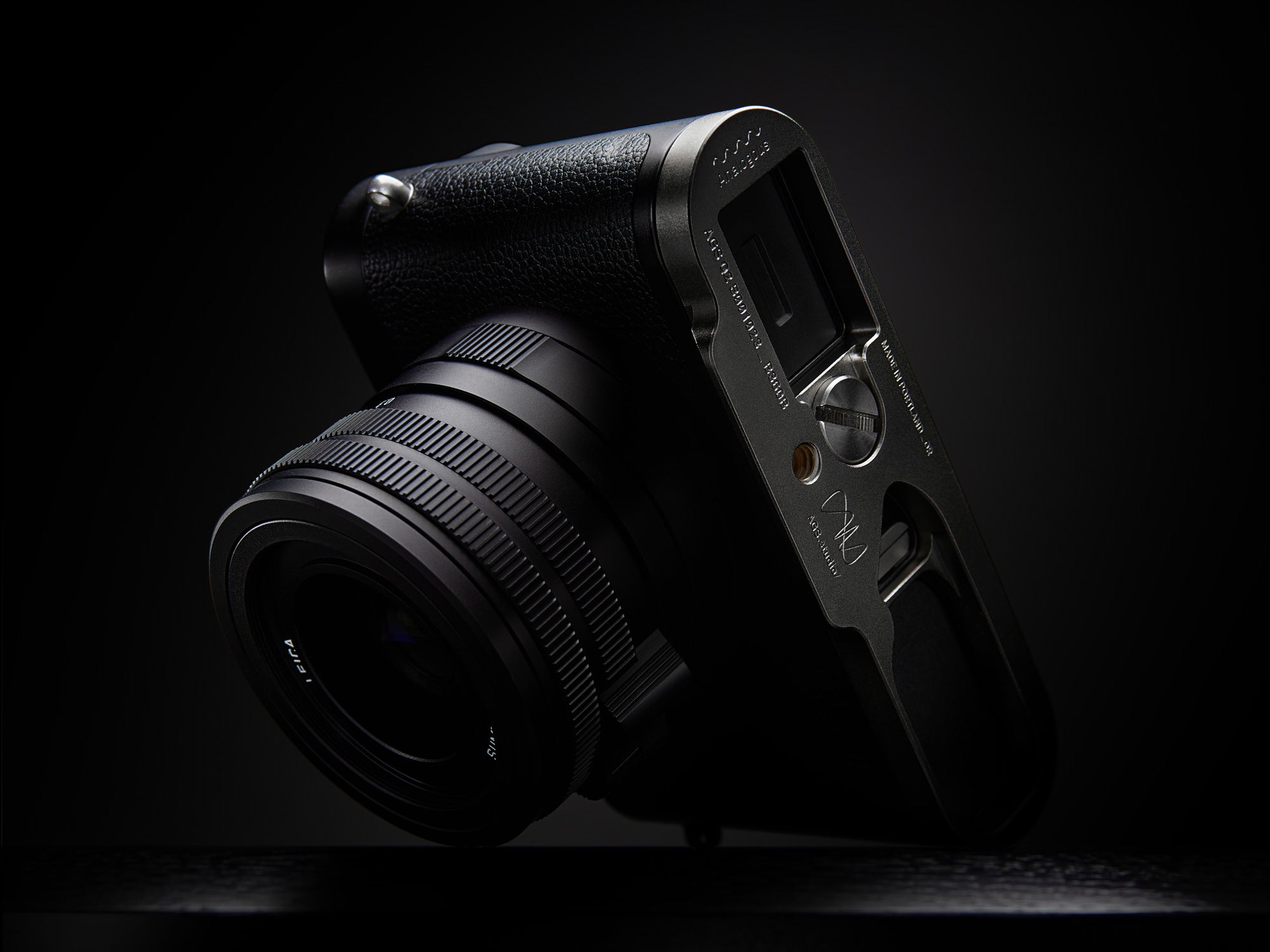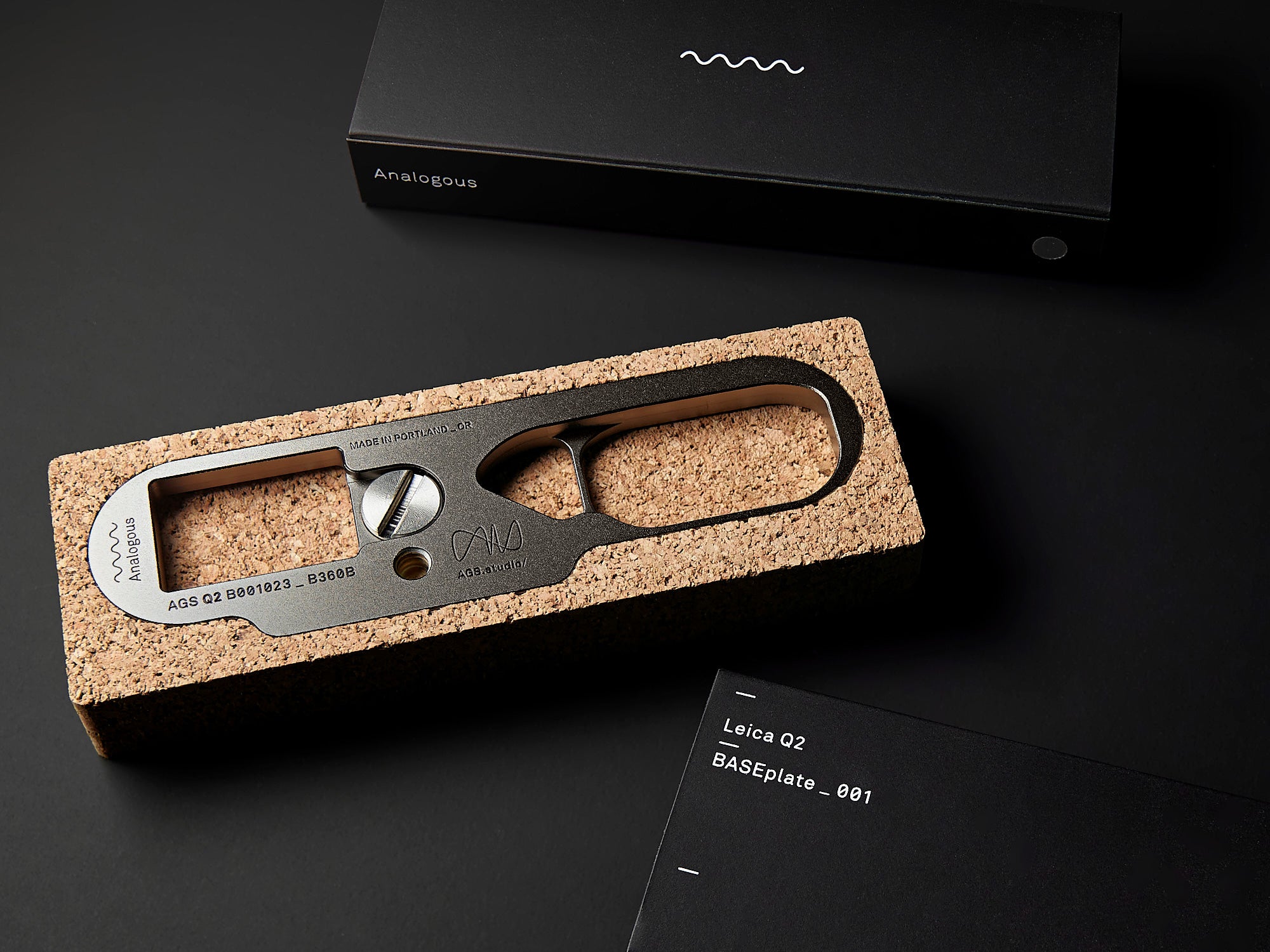 Precisely Machined

Beautifully Functional

Timeless
Each baseplate is CNC-machined at Analogous to perfectly match the profile and contours of your Leica Q2.
Together, our baseplate with your Leica Q2 are more than the sum of their parts.
Brass is thousands of years old, yet used in some of the most sophisticated photographic instruments.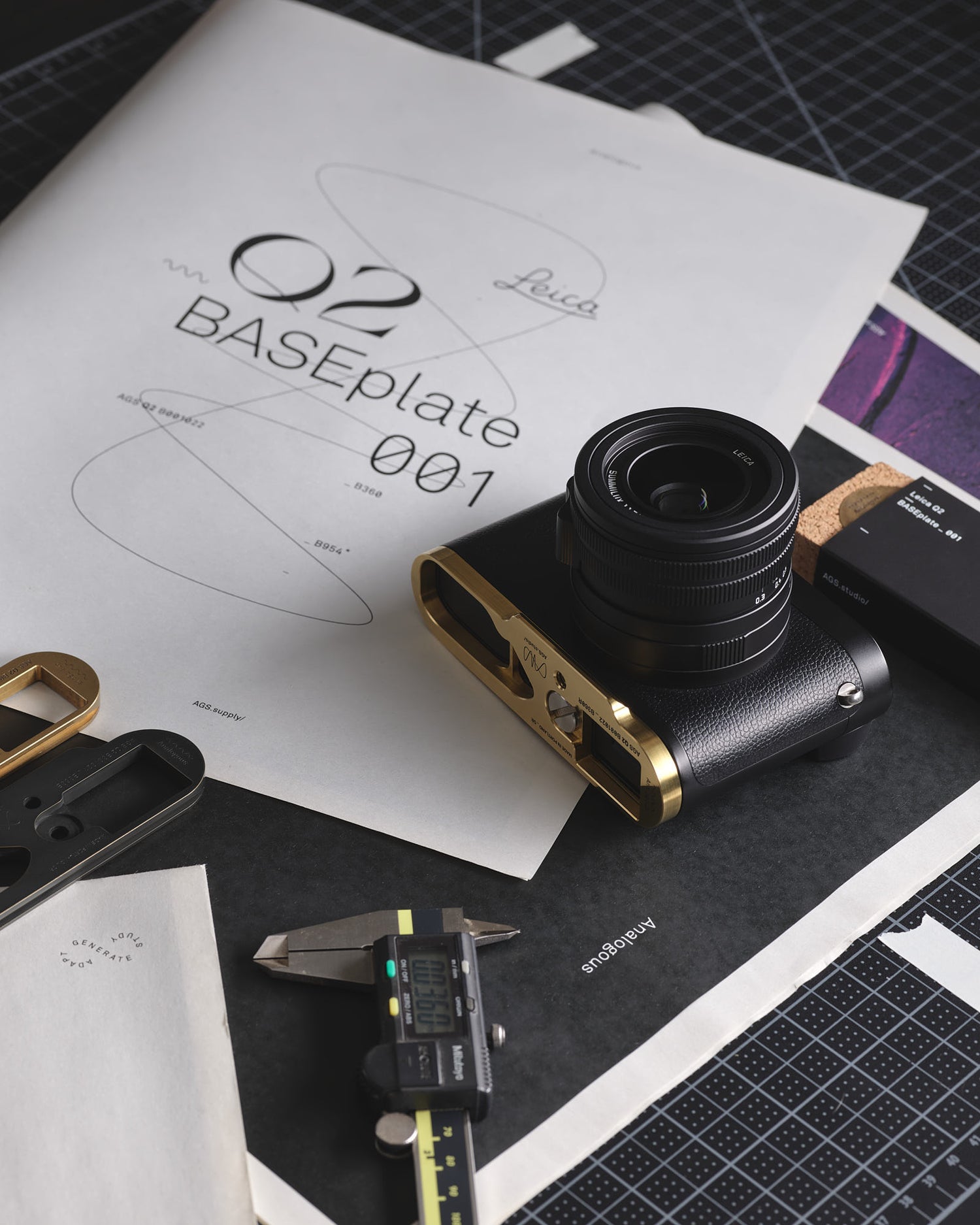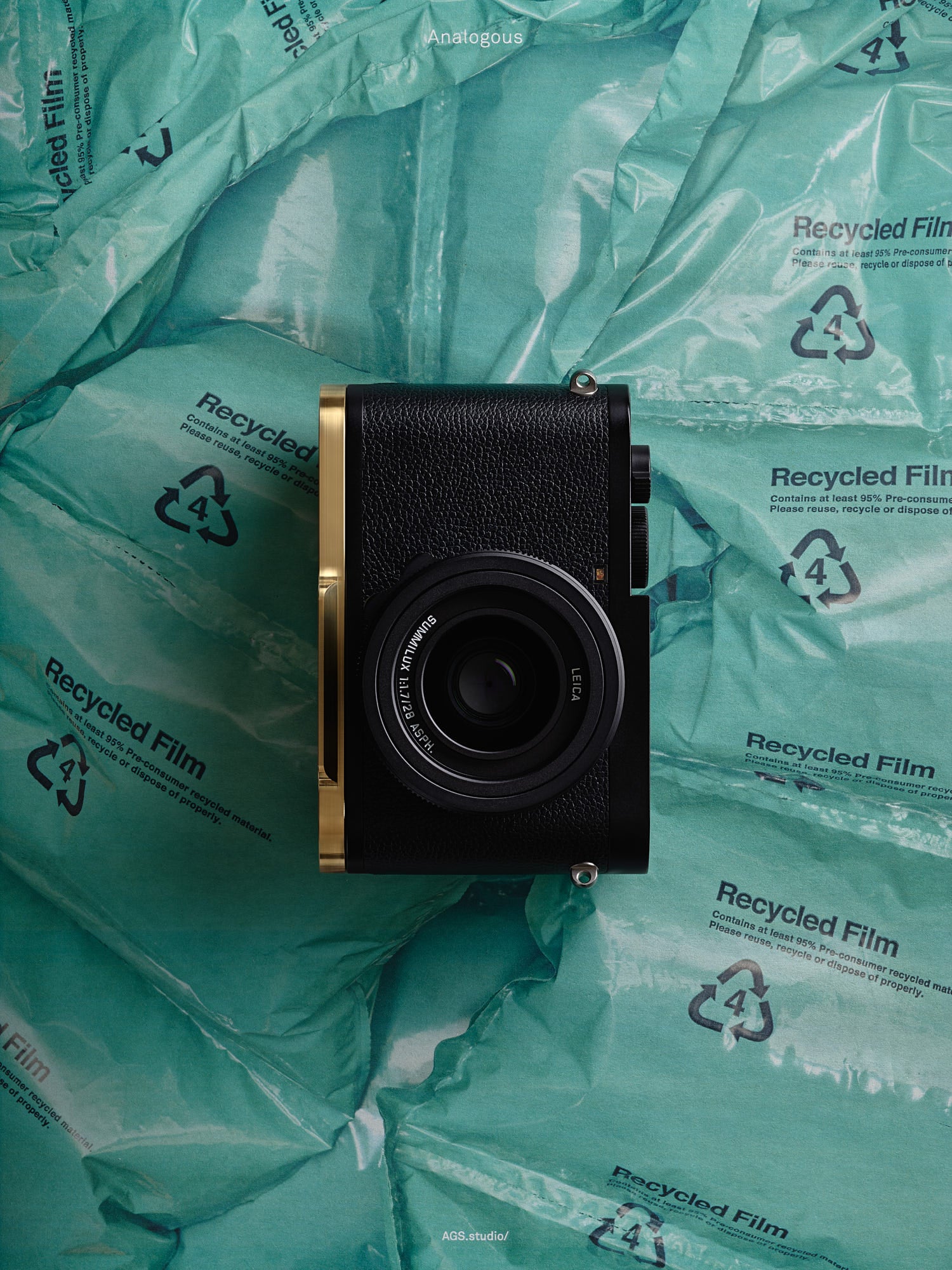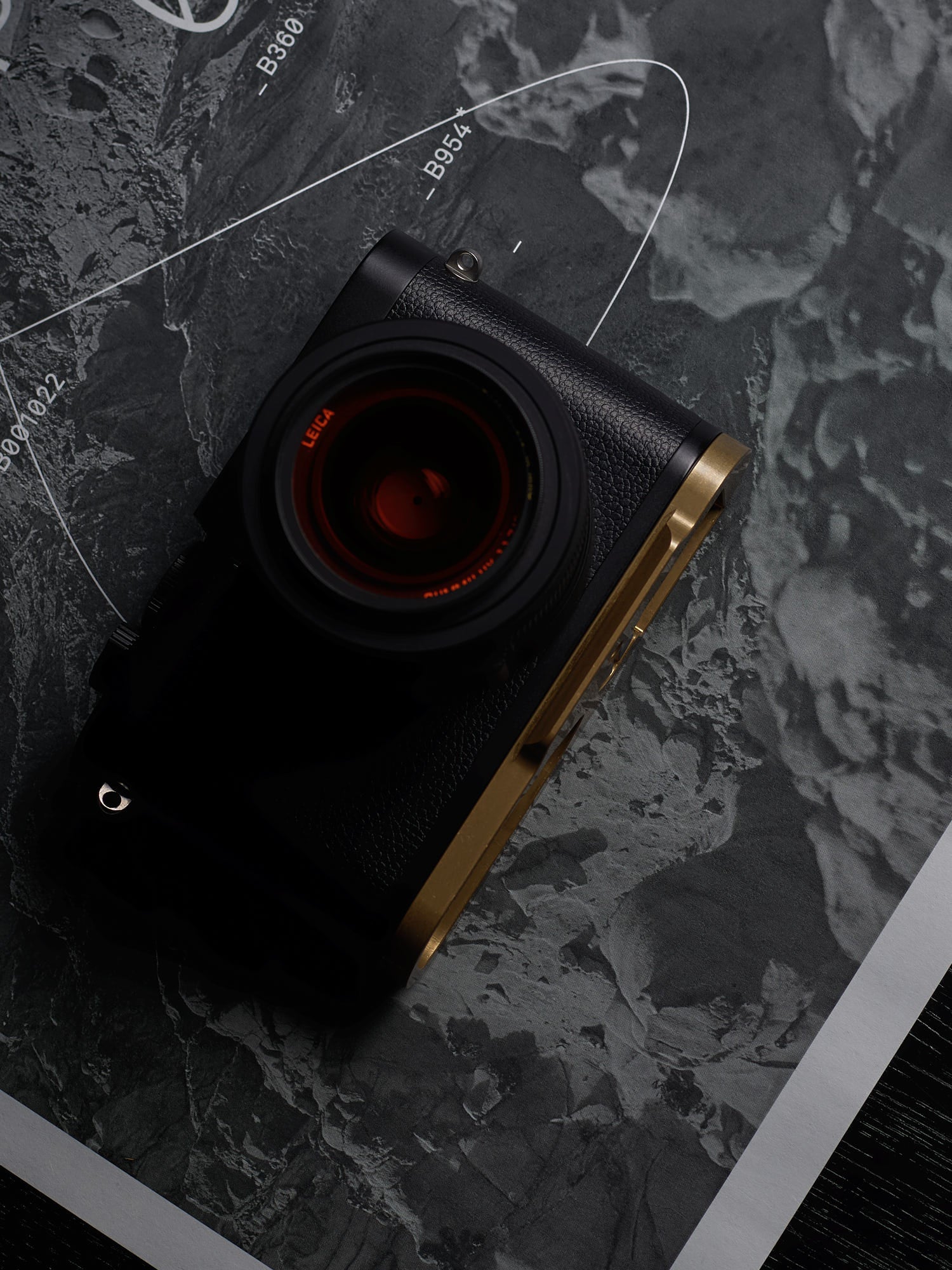 Product Details
Design

We created the Q2 baseplate to honor Leica's lineage of beautiful, durable, and resolute photographic tools that unite object and creative intent.

Our baseplate augments the Q2's capabilities while enhancing its aesthetic and physical proportions. It protects and adds a balanced weight to the Q2. The warmth of the brass finish brings tactility and depth to the more reserved Q2 series. As the baseplate develops patina through use, the coherent character of camera and baseplate will mature further into a unified—and distinctly personal—whole.
Function

Tools amplify abilities. The best hand tools easily amplify our natural abilities while remaining desirable objects. We use them because they serve a purpose and because we want to

Manifesting this idea that truly functional tools are both highly useful and beautiful, our brass Q2 baseplate is an elegant Arca-Swiss Quick Release plate that you'll never want to remove from your camera.

Our baseplate supports the camera whether or not it's mounted to a tripod or other accessory. It sits flush on flat surfaces, stable both side-to-side and front-to-back. Cutouts permit full access to the battery and memory card. The stainless-steel 1/4"-20 retaining screw is overbuilt for long-term durability, yet you can attach it easily in the field with just a simple coin. And when you're not using the dovetail, a second 1/4"-20 mount accepts other accessories like a handheld stabilizer or external drive.
Material

The 360 brass alloy used in our CNC-machined baseplate, made primarily of copper and zinc, is dense, strong, ductile, and easy to work with. It interfaces smoothly with other metals and resists seizing or corrosion. It can be recycled over and over again. And it has so much personality.

Leica's tradition of using brass in its cameras and lenses was born partly from these practicalities. Our all-brass baseplate directly connects to Q2 to this history, albeit with a more progressive than nostalgic approach: Brass is simply the most beautiful and practical material for this purpose.

Aesthetically, the bright warmth our Raw Machined Brass baseplate complements almost every Q2. It looks equally gorgeous against the deep black finish of the Q2 and Q2 Monochrom as it does against the dark green and aramid fibers of the Q2 Reporter. Even rare special editions of the Q2 are elevated by our brass baseplate.

Most importantly, as your baseplate ages, its patina will belong to you alone.
Finish

Our initial production run is finished in Raw Machined Brass, which highlights the material characteristics of our baseplate. Gleaming straight out of the box, gradually oxidizing and taking on surface wear, your Raw Machined Brass baseplate will become a physical record of your experiences with your Q2.

Our future production runs will also include a black finish. Over time, this surface treatment will gracefully reveal the baseplate's brass underlayer, recalling the weathered brassing of countless well-worn, brass-bodied M cameras.

We're excited to experiment with more materials and finishes in the future.

All our baseplates are machine-engraved with our branding and product codes to clearly indicate your baseplate's version, production year, material, and finish.
FAQs
What's your warranty?

We guarantee our baseplates for a lifetime of normal use with reasonable wear and patina. If we've made a mistake or you have an issue with our product, we'll take care of it. Email us at support@ags.supply.
What's your return policy?

Our baseplates are made of brass, a material with memory that naturally changes color with age and retains signs of handling caused by the oils on your skin. This is why we ship our baseplates in vacuum-sealed packages.

Any returned baseplates that have been previously handled will likely have to be resold at a discount as used items. For this reason, please be kind in considering a return.

We do accept good-faith returns at our discretion.

Return shipping with insurance is your responsibility. Email support@ags.supply for returns or questions.
How soon will I get my baseplate?

You'll receive shipping confirmation and tracking info once your order ships.

Since we're a small studio, we can't guarantee same-day shipping of orders, but we'll do our best to get orders out as quickly as possible.
What happens if they are sold out?

In the event that we sell out of current stock, we will accept backorders/pre-orders and continue fulfilling orders as rapidly as new baseplates can be produced.

Our aim is to keep production slightly ahead of orders so that we have enough baseplates in stock without creating excess.

Contact us at support@ags.supply with any questions about product details or product availability.
How much is shipping in the United States?

We offer $10 flat rate shipping for U.S. domestic addresses, with packages shipped via FedEx express saver service.

FREE FEDEX SHIPPING FOR OUR FIRST RUN OF 50 BASEPLATES.

Additional shipping options are available and calculated at checkout.
What about international shipping?

For now we are only selling to a limited number of countries internationally. International orders will be handled via UPS or USPS. All shipping options and rates are calculated at checkout.

At this time, we are not collecting VAT or other international taxes at checkout.

VAT or other import duties may be due on delivery. 
What about a discount?

We aim to produce small runs of quality products that last while minimizing excess consumption and waste. For this reason, we won't offer general discounts or sales.

Occasionally, we will sell some of our blemished goods or seconds at a discounted rate.
When will the black finish be available?

They are currently available for pre-order as we work out the details on the black finish.

We also have a black nickel plating finish, which is a dark metallic grey. A small run of those is in stock and ready to ship. We'll be getting photos of this color up on the website soon.

Sign up for our email list to be notified when new versions become available.
What about other materials or customization?

We love this question! We already delivered a custom spec version to a dear friend. It's a slightly modified version of our baseplate, machined in bronze and custom-engraved.

Because we design and make every baseplate ourselves, we're able to make custom items and one-offs.

If you have a special request, we would love to talk. Pricing will depend on your specific request, including material.