Leica Q2 BASEplate _ 001
All-Brass Baseplate
Designed with reverence and CNC-machined from a single piece of brass, our new baseplate fits your Leica Q2, Q2 Monochrom, or Q2 Reporter perfectly.
Form & Function
Protection. Character. Purpose.
Enhance and protect your Leica Q2 while adding compatibility with the Arca-Swiss Quick Release system.
MATERIALITY
Honoring History
Our baseplate pays homage to Leica's lineage of photographic instruments made with brass. As its patina develops, your baseplate reflects the experiences you have with your Q2.
Leica Q2 BASEplate _ 001
Our all-brass baseplate for the Leica Q2 is a precisely integrated, Arca-Swiss-compatible dovetail mount. Designed and CNC-machined with care in Portland, Oregon.
Leica Q2 BASEplate _ 001
Regular price

Sale price

$265.00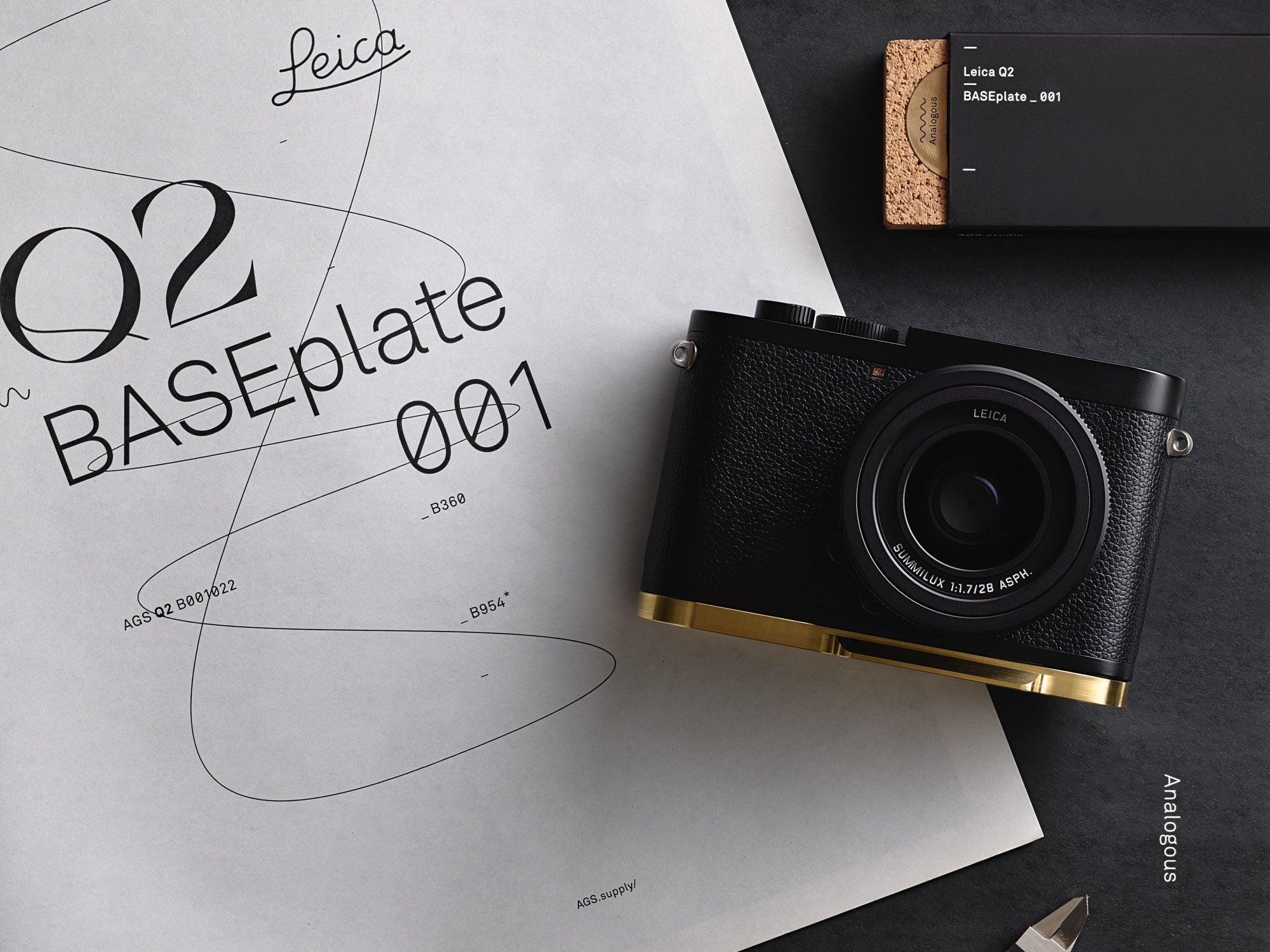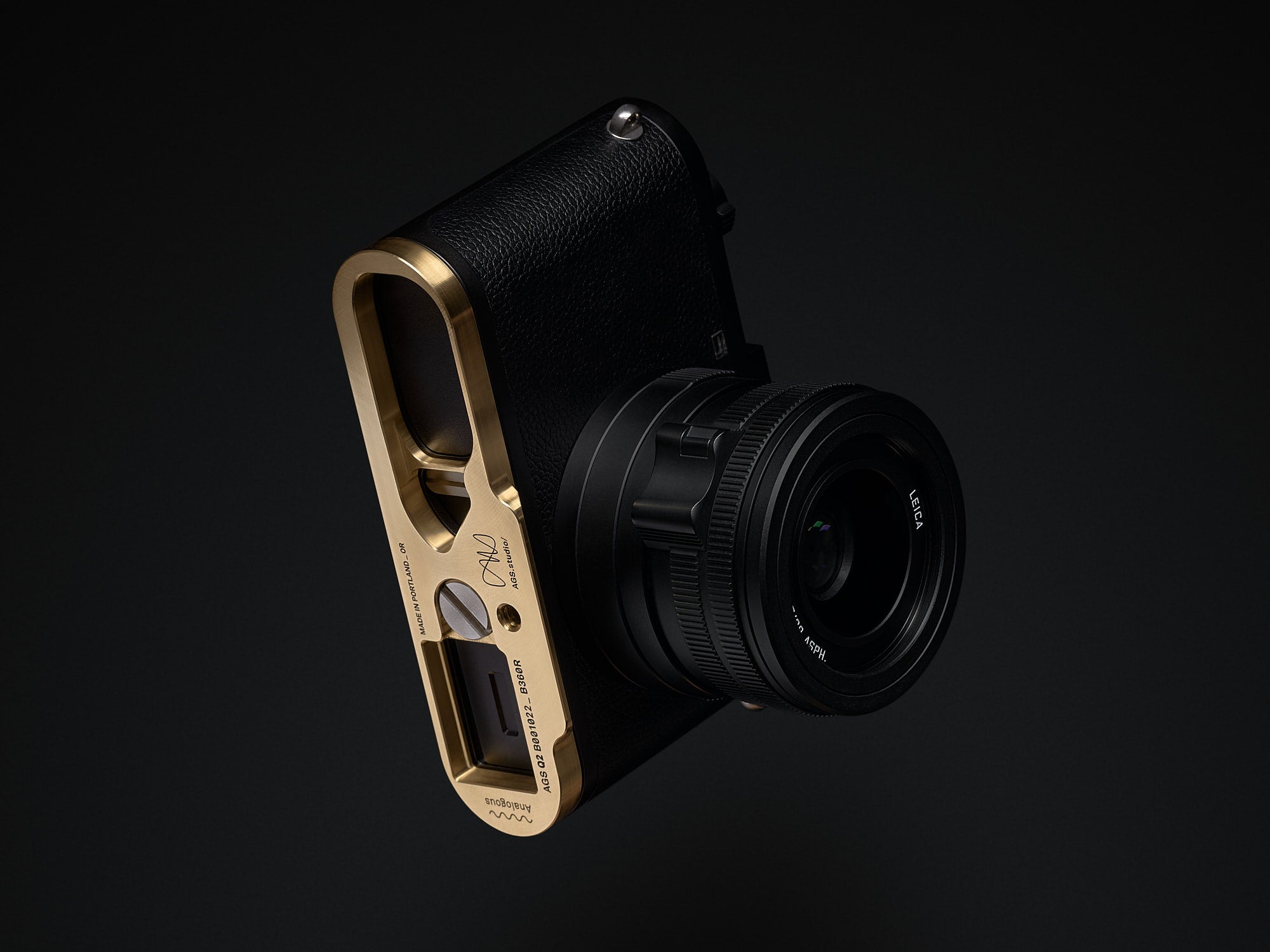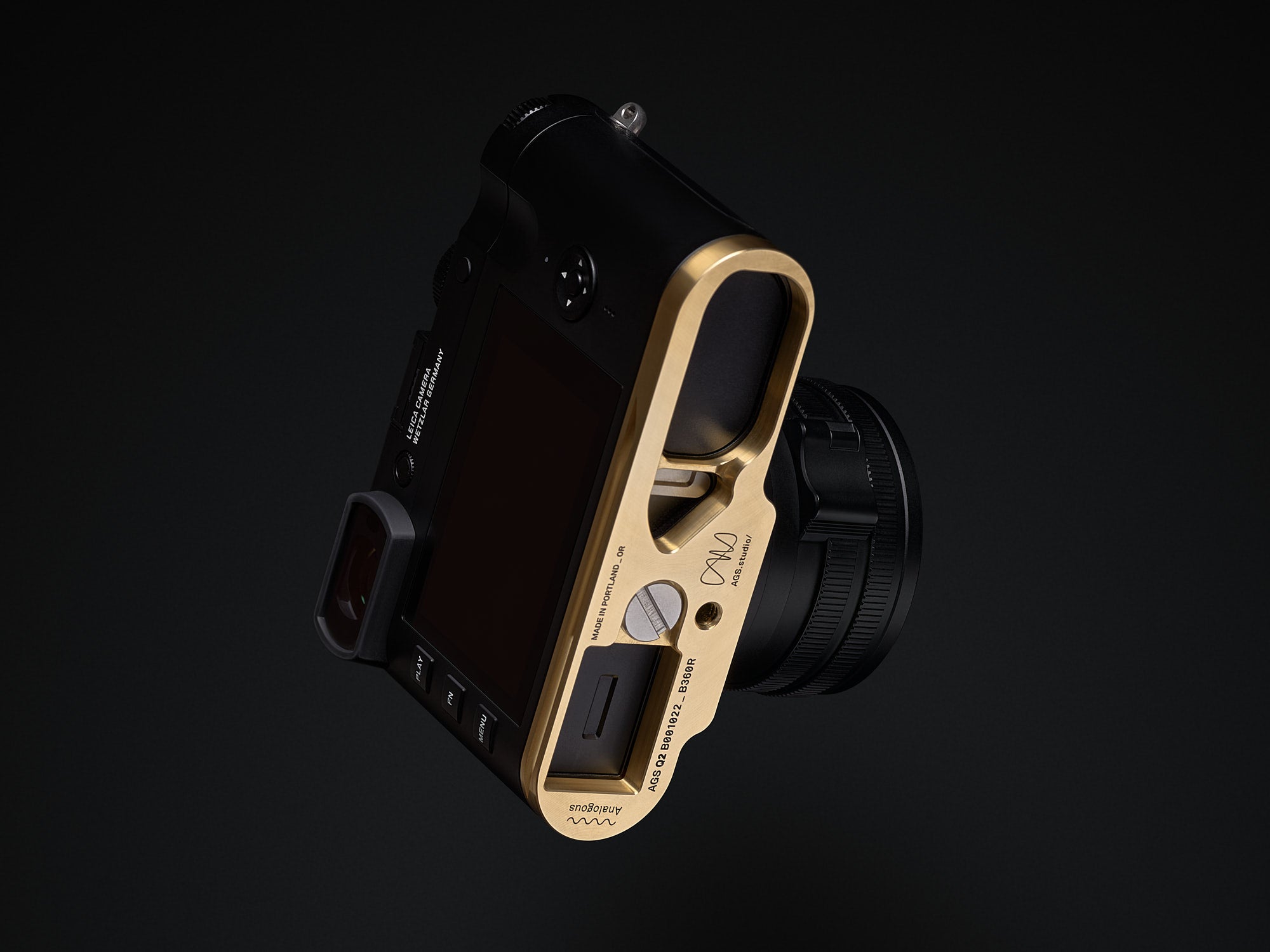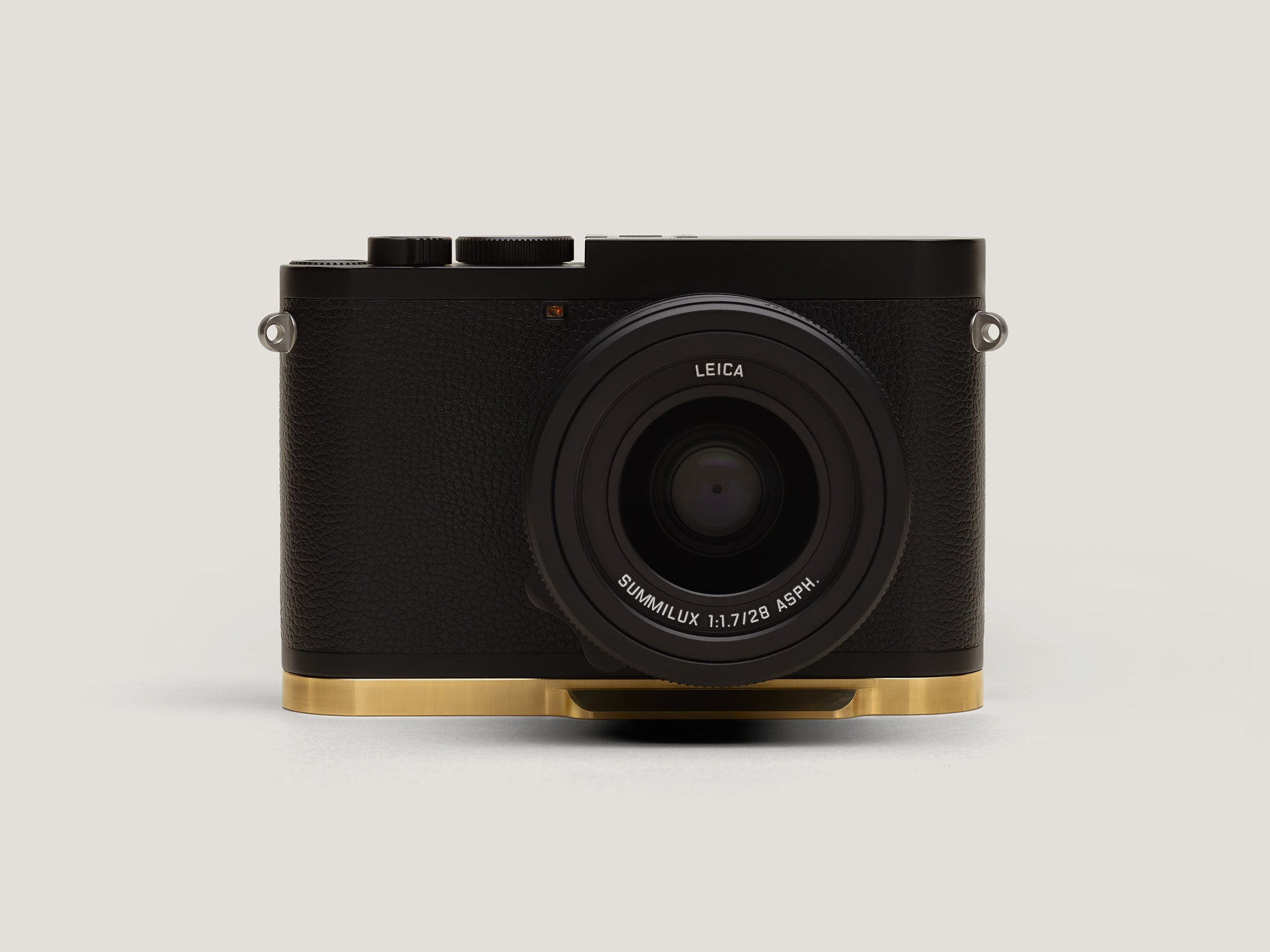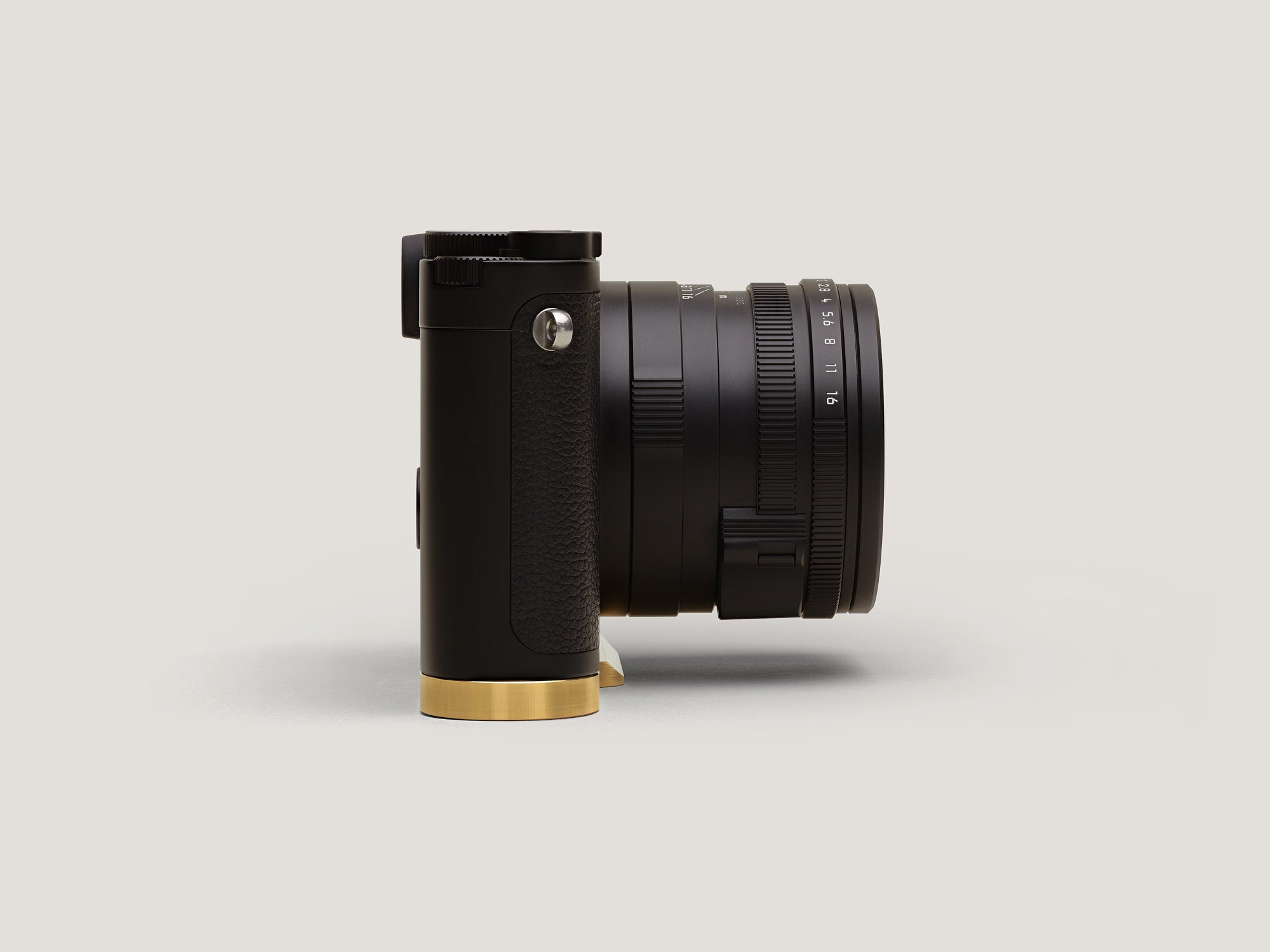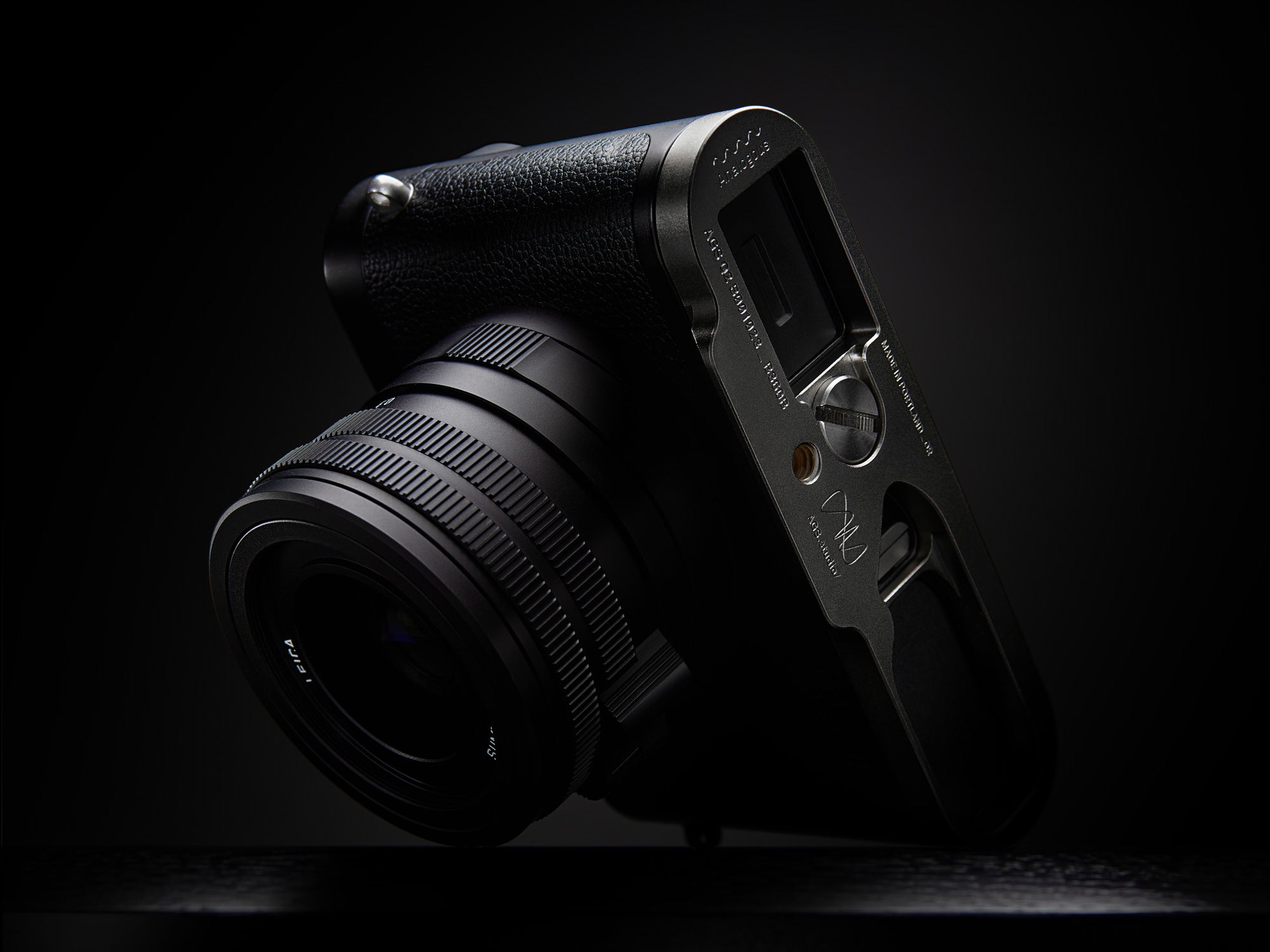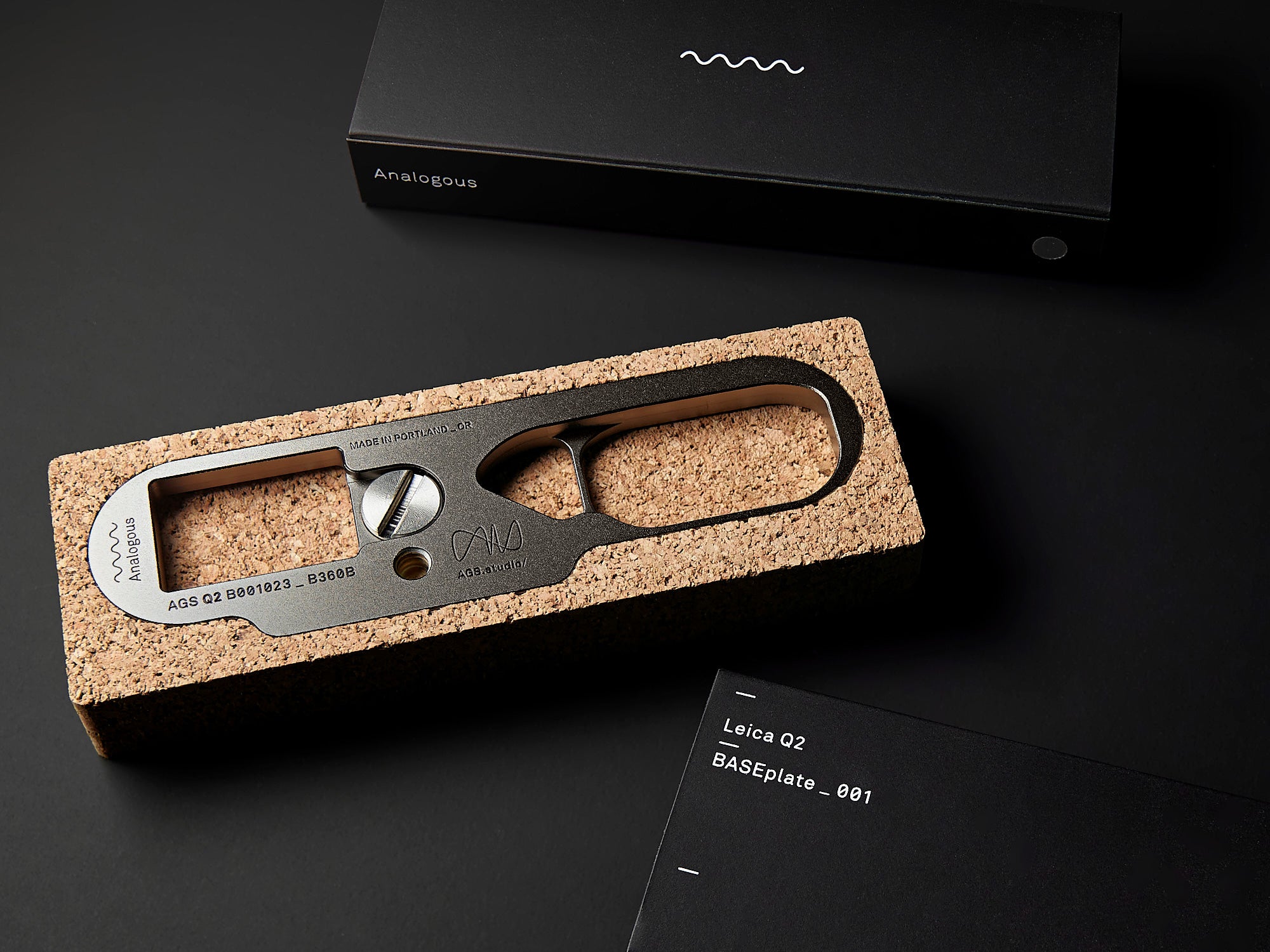 Design
We designed our all-brass baseplate from the ground up as a holistic extension of your Leica Q2, Q2 Monochrom, or Q2 Reporter.
No other baseplate fits the Leica Q2 quite so elegantly.
Each baseplate is manufactured and finished in-house on our CNC machine here in Portland, Oregon.
Function
The integrated dovetail is the functional heart of our baseplate, compatible with all Arca-Swiss Quick Release clamps. The baseplate retains free access to the battery, battery-release lever, and memory-card door.
When your Q2 isn't mounted to a tripod or other accessory, the baseplate keeps your camera upright on flat surfaces.
A slotted, stainless steel 1/4"-20 retaining screw with a wider shoulder and a longer threaded area securely attaches the baseplate to your Q2. No specific tools are needed to mount the baseplate to your Q2—any coin will work.
A second 1/4"-20 mounting point fits other accessories when you're not using the dovetail.
Material
The entire baseplate is CNC-machined from solid 360 brass alloy, a timeless material that will naturally patina and gain character over time.
We chose brass not only for its warm beauty, but to honor Leica's long history of producing cameras and lenses with brass bodies and components.In actual use, brass adds reassuring solidity to the Leica Q2.
We specifically selected the stainless-steel retaining screw for its strength and ease of use.
Before / After:
New versus one year of heavy use
Finish
Each baseplate is engraved with Analogous branding and a product-specific code, which identifies the design version, year of manufacture, material, and finish.
Our initial production run is Raw Machined Brass finish. We also have a Black Nickel finish available for a more subtle look.
And we're working on a Black finish. Subscribe to the email list or follow on social for updates.
Made in Portland, OR
Each baseplate is proudly machined and packaged, by us at Analogous studio, in Portland, Oregon.
Shop Now
Additional materials and finishes will be released in the future as expanded production runs or limited editions. Sign up to be notified about new product releases.